Unimark has vast experience in road marking technology, during which we have supplied road marking equipments in markets as diverse as western Europe, Scandinavia, eastern Europe and Russia, Africa, Asia, Australia, and America. Because each contractor and territory has a specific requirement, we operate a build-to-order service. Our international team of engineers and designers works closely with our production facility to ensure we deliver exactly which road marking machine is required, on schedule and within budget.
Today Unimark's road marking equipments are hand assembled and tested by skilled technicians at our manufacturing plant close to Nagpur, India. This facility provides significant economies of scale and allows us to deliver road marking machineries even more rapidly. After shipping and commissioning road marking equipments, Unimark provides an after sales services that is second to none.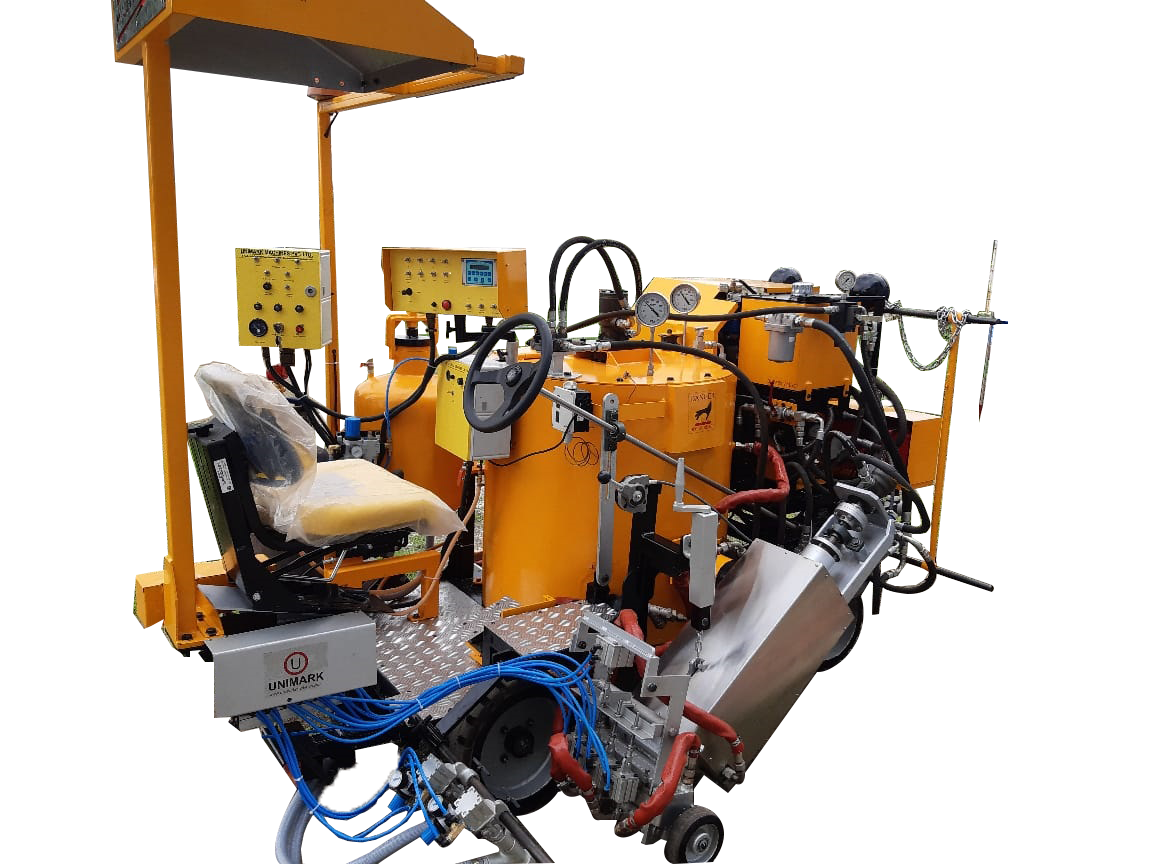 Beside road-marking equipments we also manufacture thermoplastic road marking materials, pavement and traffic paint under the name of Automark Technologies (India) Pvt Ltd. Unimark Machines Private Limited is a Company within the Automark Group, One of India's most innovative and forward-looking industrial groups, employing over 100-150 staff across three businesses. The group is focused on the road marking industry, and their desire to develop road marking products, equipments that, in addition to providing road & highway safety and full compliance with the increasingly exacting international standards which are in tune with environment requirements. The goal is thus to create road marking products that would be in keeping with both roads themselves and their surroundings, thus blending the needs of the environment with road engineering techniques.